常规价格
$5,999.00 USD
促销价
$3,399.00 USD
单价
单价
促销
售罄
Share
The VAT included. Import duties included. SHIPPING included. Please talk to us if you fail to buy it.
查看完整详细信息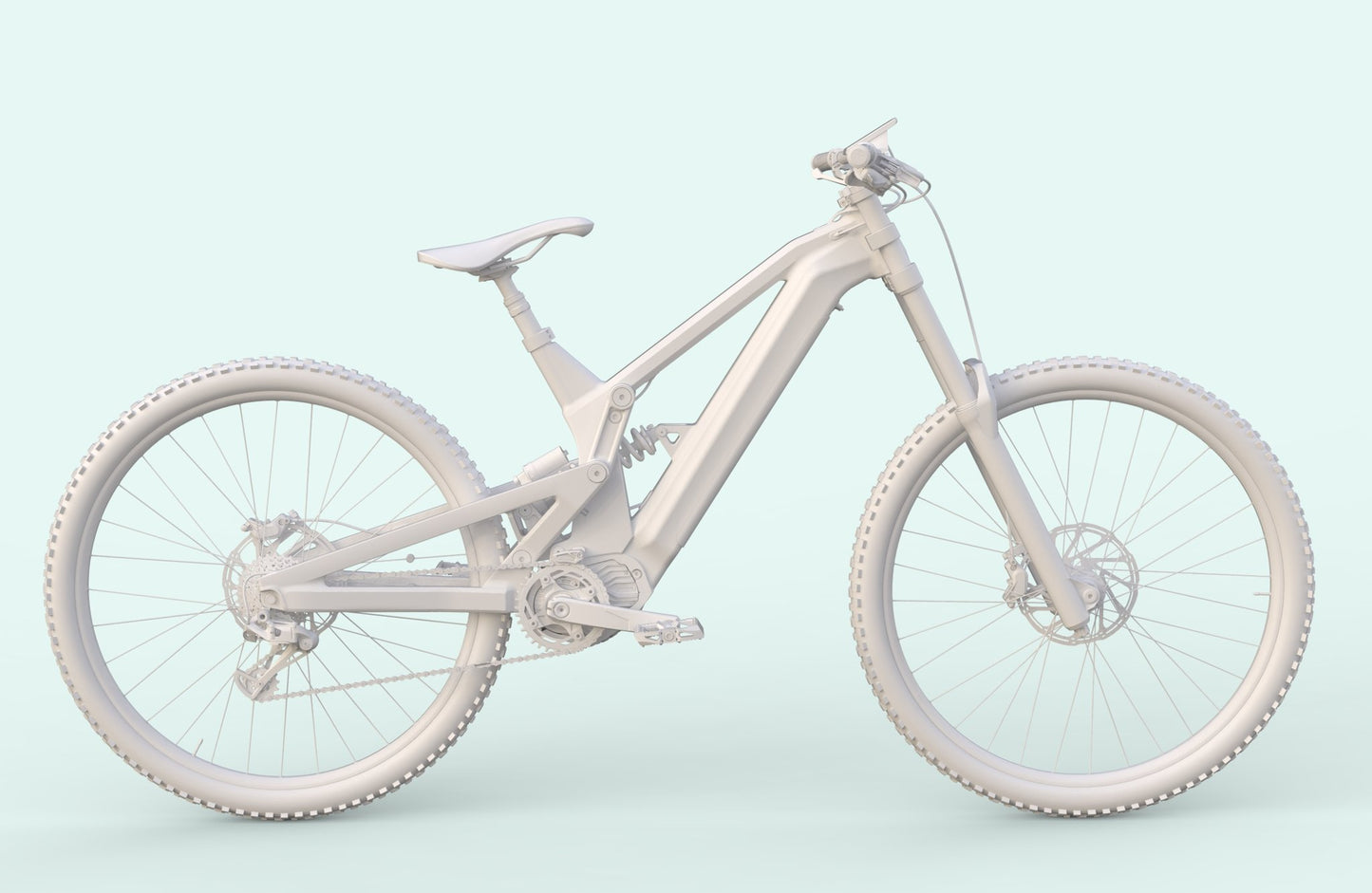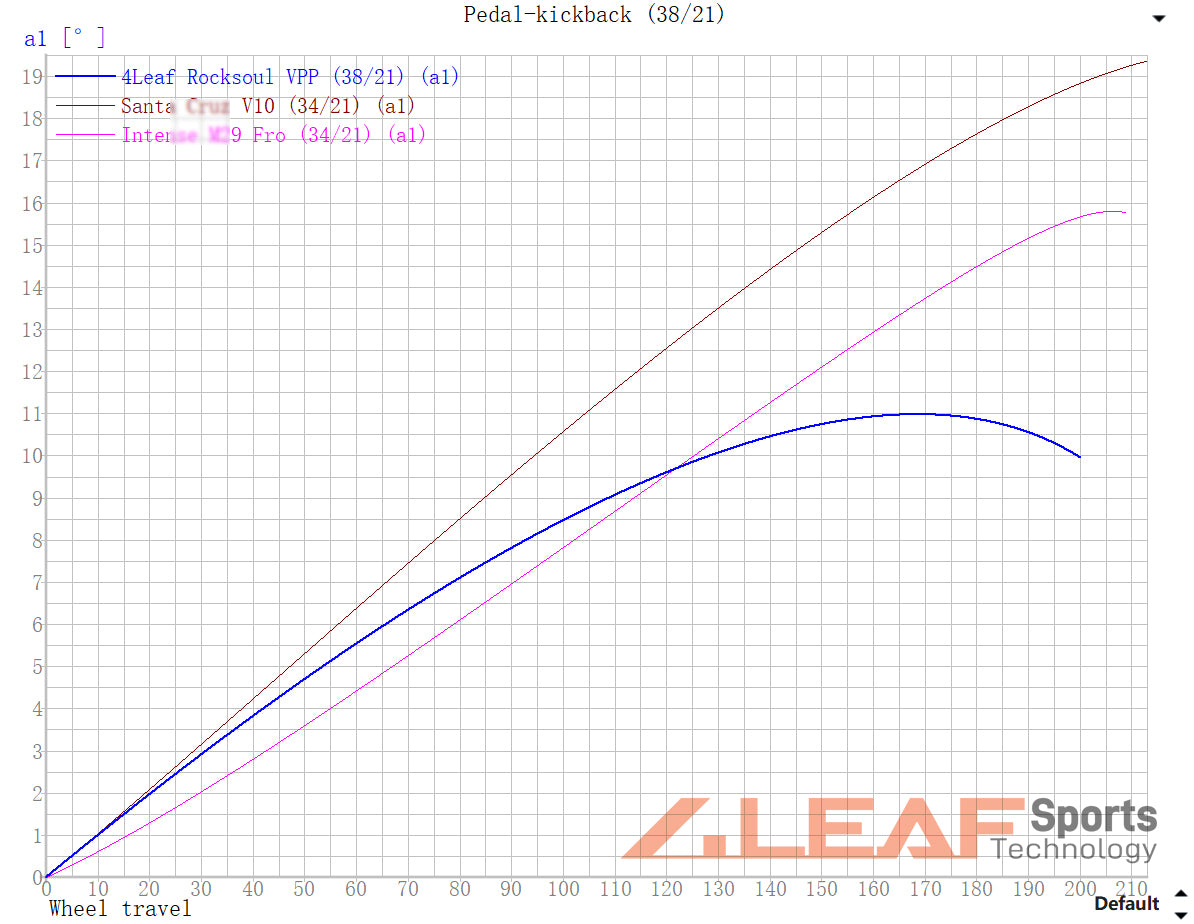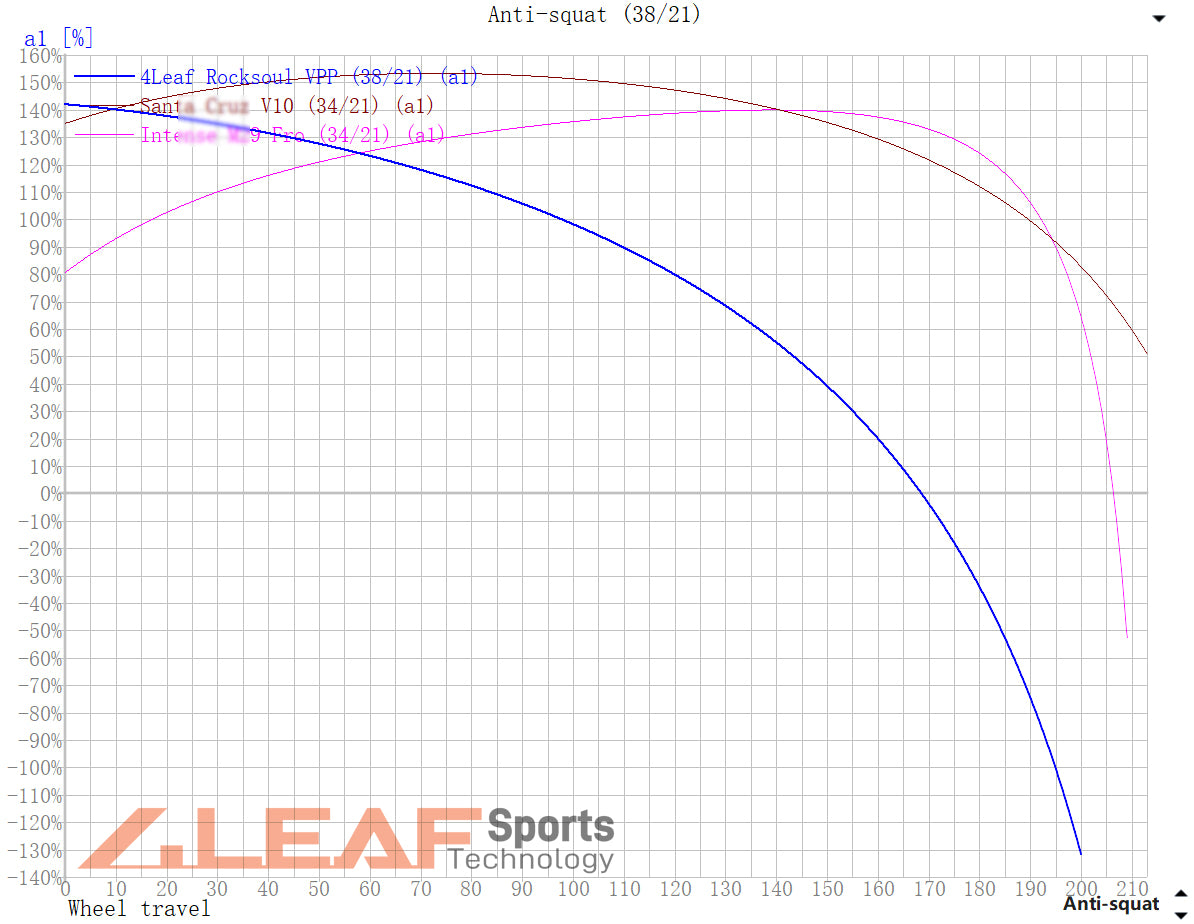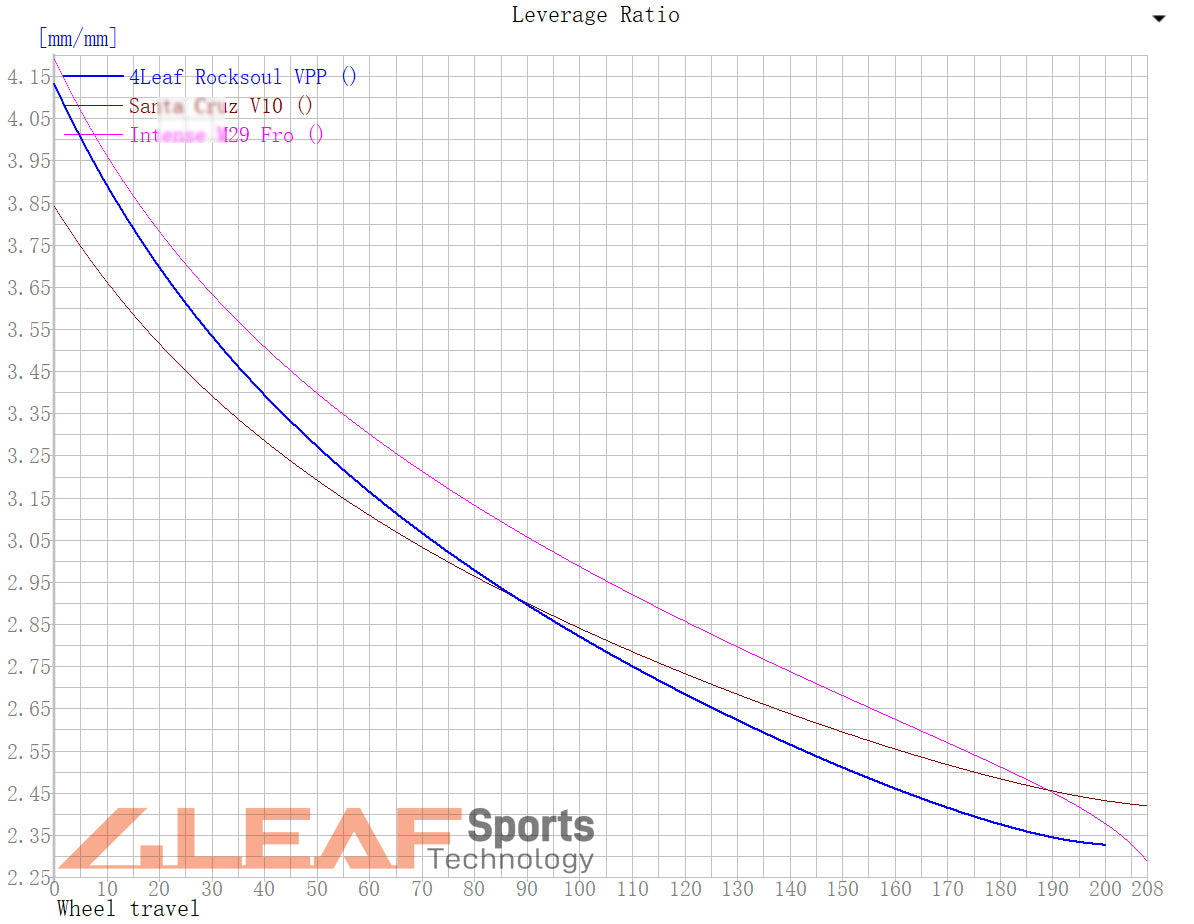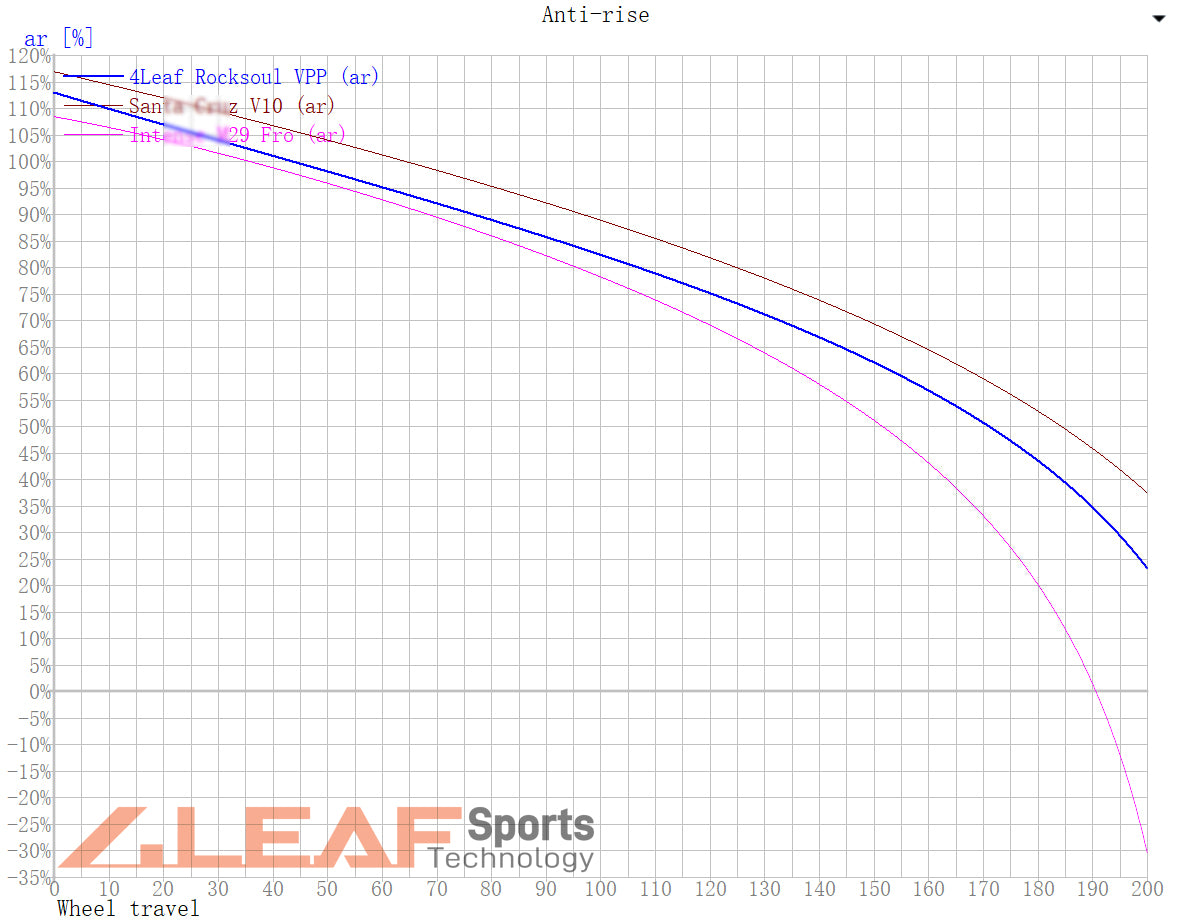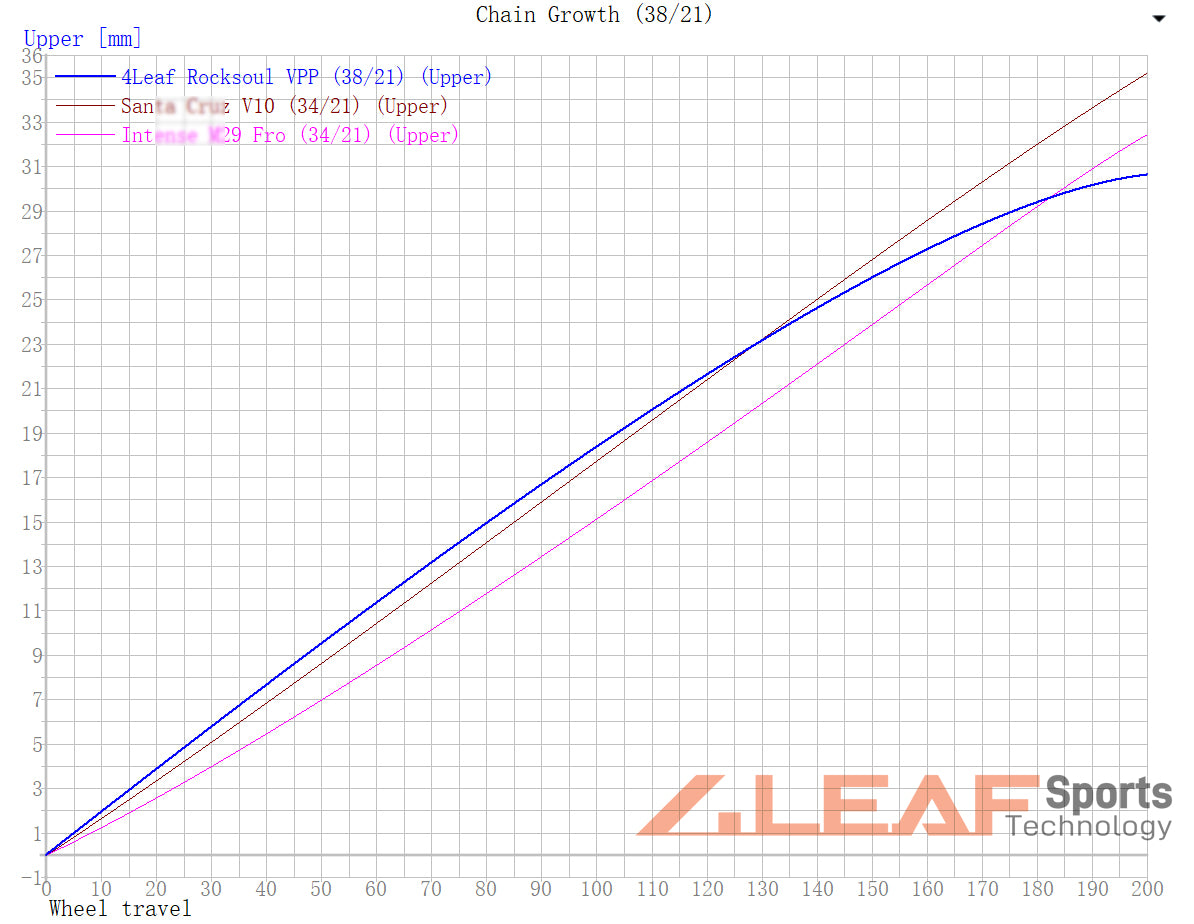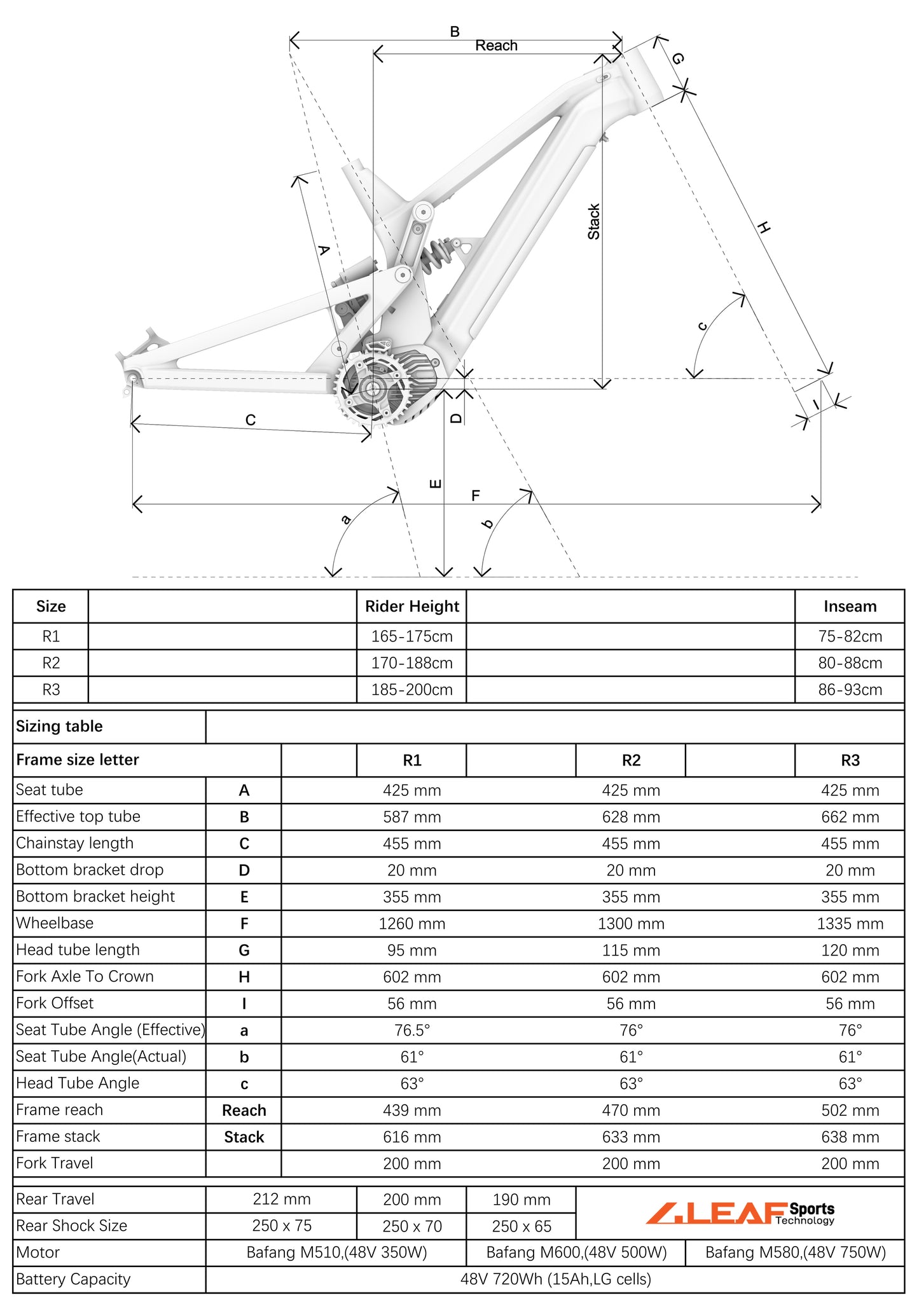 Description of the product
Rocksoul is an electric downhill mountain bike made from aluminium, designed in 2023.
Designed by 4LEAF.
the 1st eDH designed & made in China.
Rocksoul is a combination of downhill and super Enduro.
48v 15ah 500w//36v 14ah 250w available.
RockSoul SRR
(Shimano+Rockshox+RST)
DH
Super Enduro
part
brands//model
spec.
Frameset
frame
4LF Rocksoul
M
fork
RST KILLAH 29
29'', double crown DH fork, travel 200mm
STITCH 29, travel 180mm
shock
ROCKHSOX
Super Deluxe Coil Select
coil shock, eye to eye 250mm
Seatpost
EXA 900i
dropper post
Gear System
Derailleur
Shimano M5100
12 sp MTB or 7 sp DH
power system
battery case
SYR QINGYU
48V 15AH,  40*21700,  LG/ Samsung 5000mAh
Motor
BAFANG M510 or M600 or M560
48 250W or 500W
Wheelset
rim
SUNRingle DUROC 35
R157*12; F110*20; in black 29, inner width 30mm
R157*12; F110*15; 
hub
4LF or M-tech EMR5122+MF515
tire
MAXXIS DHF EXO 29X2.5
29*2.5
Brake
brake
Shimano M6120
4 piston hydraulic, 6 nails 203mm
RockSoul SR
(Sram+Rockshox)
DH
Super Enduro
part
brands//model
spec.
Frameset
frame
4LF
Rocksoul
M
fork
ROCKSHOX BOXXER
29'', double crown DH fork, travel 200mm
ZEB Select, travel 180/190mm
shock
ROCKSHOX
Super Deluxe Coil Ultimate DH
coil shock, eye to eye 250mm
Super Deluxe Coil Select
Seatpost
SRAM Reverb
hydraulic dropper post
EXA 900i
Gear System
Derailleur
SRAM GX Eagle or GX  DH
12 sp MTB or 7 sp DH
NX 11 sp
power system
battery case
SYR QINGYU
48V 15AH,  40*21700,  LG/ Samsung 5000mAh
Motor
BAFANG M510 or M600 or M560
48 250W or 500W
Wheelset
rim
SUNRingle DUROC 35
R157*12; F110*20; in black 29, inner width 30mm
R157*12; F110*15; 
hub
4LF or M-tech EMR5122+MF515
tire
MAXXIS DHF EXO 29X2.5
29*2.5
Brake
brake
SRAM CODE R
4 piston hydraulic, 6 nails 203mm
G2R
RockSoul SF
(Shimano+Fox)
DH
Super Enduro
part
brands//model
spec.
Frameset
frame
4LF Rocksoul
M
fork
FOX 40 Factory
29'', double crown DH fork, travel 203mm, Kashima coating
FOX 38 Factory, travel 180mm
shock
FOX DHX2 Factory
coil shock, eye to eye 250mm, Kashima coating
FOX FLOAT X2 Factory
Seatpost
FOX Transfer Seatpost
dropper post
EXA 900i
Gear System
Derailleur
SHIMANO XT M8100
12 sp 
M5100 11 sp
power system
battery case
SYR QINGYU
48V 15AH,  40*21700,  LG/ Samsung 5000mAh
Motor
BAFANG
M510 or M600 or M560
48 250W or 500W
Wheelset
rim
SUNRingle DUROC 35
R157*12; F110*20; in black 29, inner width 30mm
R157*12; F110*15; 
hub
4LF or M-tech EMR5122+MF515
tire
MAXXIS DHF EXO 29X2.5
29*2.5
Brake
brake
Shimano M8120
4 piston hydraulic, G3 rotor 6 nails 203mm
M6120